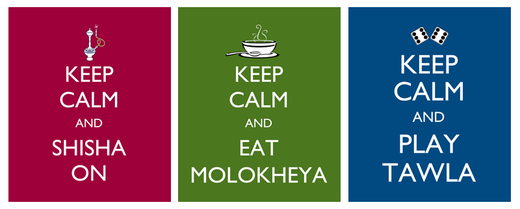 "KEEP CALM AND CARRY ON" Inspired Designs
My new designs are inspired by and based on the "Keep Calm and Carry On" motivational poster produced by the British government in 1939, which was intended to raise the morale of the British public. The popularity of the poster has grown and has been duplicated with many variations on the theme.
I hope you enjoy my Middle Eastern twist and contribution to this very popular design :)
If you would like for me to offer another variation, I'm open to suggestions ... just shoot me an email!
Cheers!